Compare the Mettler Toledo BC60 and Arlyn Scales 620F
The Mettler Toledo BC60 is easy to set up, and designed to handle heavier packages. It has certification for national applications to integrate the scale into your shipping and weighing process, while strain gauge technology allows for reliability.
While both bench scales are durable and rugged in design while also providing reliable weight reading… the Arlyn model offers many communication options not available on Mettler's BC60 model, including Ethernet Wifi and Modbus. Arlyn also offers optional control functions to operate valves, motors, feeders and more, at a much lower cost.
Related Products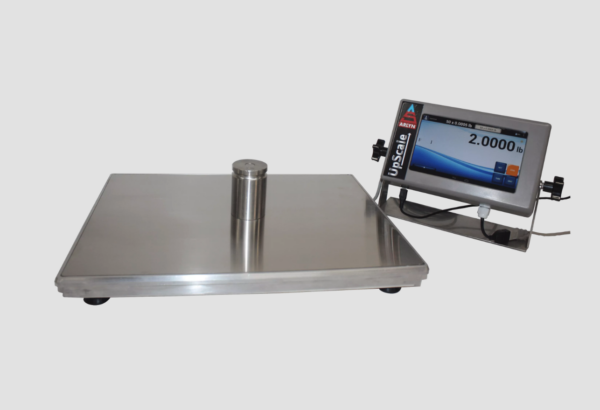 BC60
| | |
| --- | --- |
| Capacity & Resolution | 150 lb / 60 kg |
| Display | Color TFT |
| Measurement Parameter | Lb / kg |
| Dimensions | Pan Size: 12.3" x 13.9", 31.2 cm x 35.3 cm Platform Size: 19.7 in x 4.3 in x 25.6 in (500 mm x 110 mm x 650 mm) |
| Keyboard | Keyboard Wedge |
| Communication Options | USB; Ethernet; RS422; RS485; WLAN; Discrete I/O Optional: Ethernet, Bluetooth, Alibi Memory |
| Mounting Options | Lower mount, wall mount or tower mount |
| Strain Gauge Technology | YES |
| USB Interfaces | YES |
| RS-232 | NO |
| Ethernet | YES |
| Wi-Fi | NO |
| Modbus | NO |
| Cost | Moderate |
| AxChange Support | YES with additional Arlyn interface/ Arlyn upscale display |
620F Industrial Bench Scales
| | |
| --- | --- |
| Capacity & Resolution | 150 lb x 0.05 lb |
| Display | MKE-5 Digital Indicator- 1" High Graphics LCD digits. Updates between 0.1 to 0.5 sec. Adjustable. (Swing Arm or Remote Cable) Or UPSCALE-9 Indicator- Upgrade to Arlyn UpScale 7" Color LCD Touchscreen. Fully Customizable. (Remote Cable only) |
| Measurement Parameter | .001lbs to 100lbs |
| Dimensions | Platform Dimensions 620X and up) 12" x 16", Approximately 17 lbs shipping weight |
| Keyboard | Keyboard Wedge |
| Communication Options | Ethernet, Wi-Fi, USB and RS-232 |
| Mounting Options | Indicator attached to Arm or Cable to Platform |
| Strain Gauge Technology | YES |
| USB interface | YES |
| RS-232 | YES |
| Ethernet | YES |
| Wi-Fi | YES with Upscale upgrade |
| Modbus | YES |
| Cost | LOW |
| AxChange Support | YES with Upscale display |
Features